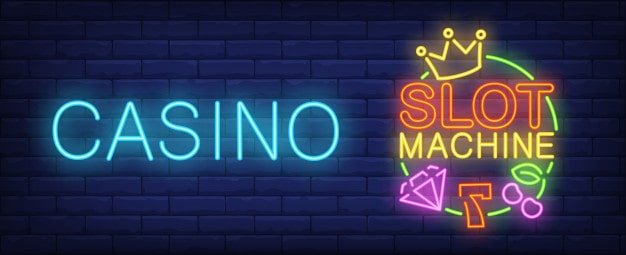 People play a variety of slot machines to distract themselves from the hustle and bustle of everyday life and to get an adrenaline rush. Gambling enthusiasts have always turned their attention to online slots with an attractive design, simple gameplay and a very generous bonus system. Of course, the main goal of any gambler is to win a large sum of money. Modern video slots can only bring players good profits if they take a responsible approach to the gameplay and do not make gross mistakes. So how do gamblers play slot machines online and win? Let's figure it out in the following article dedicated to slot machines and their features.

Online Slot Terms & Meanings
We have collected the major terms that will help newcomers to understand the slot machines in general. Now you can check their meanings before testing any possible gameplay:
Bankroll

is the game budget that the user allocates to the game.

Paylines

are the straight or zig-zag lines where payouts occur. In most casino slots, the number of paylines can exceed 100.

Payout table

is a table of potential payouts for certain winning combinations.

Wild symbol

is a special symbol that can replace any other image to achieve winning combinations.

Scatter symbol

is another special symbol that can appear in any position on the reels and help increase the customer's winnings. If three or more scatter symbols appear, a bonus game or additional bonuses can be activated.

The payout percentage

is the amount of money paid out to the player over the lifetime of the machine.

Bonus Game

is a free prize round and an opportunity to significantly increase your winnings.

Lines bet

are buttons that allow gamblers to select the bet amount. The player can change this amount by pressing the +/-.

Spin

is the button that starts the game and makes the reels spinning.

Bet/Win

is a payout counter that shows the size of the current bet and the payout after each win.

Bet Max

is a special button that allows the player to place the maximum bet and automatically start the game.

Autoplay

is an option that starts the slot automatically according to the selected settings.

Bet One

is a button used when the player wants to place the minimum bet on the next spin.

Coins

mean that in some slots the player can bet multiple coins on each line. In this case, a user chooses the number of coins.
What Are Bonus Rounds?
Practically every slot machine released in recent years offers at least one bonus feature or round. This adds to the excitement and often opens up opportunities for bigger winnings. Let's take a look at what slot machines bonuses rounds exist and what kind of reward they offer.
What are Bonus Slot Games?
Free Spins are the most common bonus option in slots. The number of Free Spins and some other rules may vary. Often it is around 20 spins with one or more restarts. That is, bonus rounds are triggered, and when certain symbols are rolled, additional ones are added to them. You will find this in most slot machines with bonus games.
Pick and Click. Several items are presented in front of the player and he has to click on one of them. There are two ways to go about things in slots with these bonuses. Either the player has only one choice and receives only one gift. Or a player keeps clicking and collecting prizes until they reveal a special symbol that means the end of the round.
Wheel of Fortune. This is another classic bonus round. A large wheel appears in front of you, divided into sections. Each section is a prize of some sort: a bonus, free spins, a cash reward, a bet increase, etc. You start the wheel and wait for the arrow to stop in a certain place. By the way, under certain conditions, players can run it several times — if it is stipulated by the rules of a slot machine.
Random Number Generators (RNGs) — How it Works
The Random Number Generator or (RNG) is a special program with a specific algorithm. It is it that forms the combinations that land on the screen. And this happens by chance, so no one can predict the appearance of winning combinations of symbols: neither the player, nor the casino staff, nor the slots developers themselves.
The software of modern online slots is regularly tested by independent laboratories. Testing is carried out by laboratories such as iTech Labs, eCOGRA, GLI, and NMI. This serious approach eliminates the risk of any manipulation of the RNG, making the game as fair and transparent as possible for online slots users.
Types Of Slot Machines to Gamble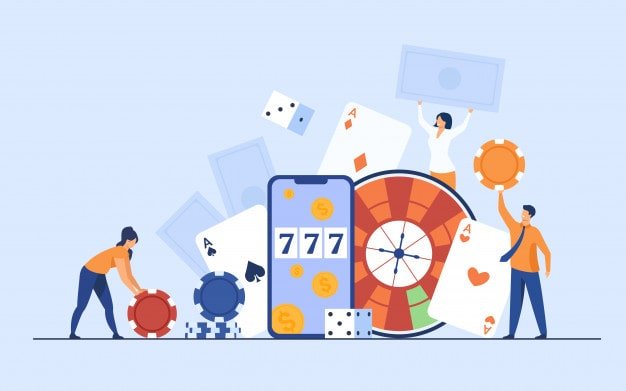 Slot machines have come a long and tough way in their development. They have evolved from primitive lever machines to modern slot machines with lots of opportunities to win. The modern slots feature great graphics, excellent sound, and an increased number of reels and paylines.
So, all slot machines can be divided into 2 large groups:
Classic Slot Machines

. The first of these games include products that are mechanically loaded. Basically, they have 3 reels and 5 paylines. In order to run the reels, you need to push the lever. These machines are usually available in the gaming rooms of land-based casinos. However, you can also find them in online casinos.

Advanced Video Slots.

The second group includes video slots, which are the result of modern developments to replace simple slot machines. These products fill online casinos. Moreover, many trusted gambling sites have a mobile version. This fact makes it possible to play slot games in mobile apps or some desktop gadgets. Most video slots have bonus rounds that are awarded to the most diligent and avid players. The bonus rounds offer the opportunity to get some extra money.
Additionally, modern slots are characterised by the presence of high-quality 3D graphics. The game is accompanied by perfect sound. Many of the games have good animations. Unlike classic one-armed bandits, video slots often feature an increased number of reels, with more paylines.
How to Play the Slots Online
People play various slot machines to distract themselves from the hustle and bustle of everyday life and to get an adrenaline rush. Gambling enthusiasts always pay attention to online slots with attractive graphics, simple gameplay, and a very generous bonus system. Here is a step-by-step guideline on how to win playing slots online:
Choose Licenced Slot Machines
Before you start playing, a novice gamer needs to choose an online slot. Not all such gambling games are from trustworthy and well-known online gambling developers. Some online casinos use pirated content that does not allow players to win. Every solid gambling resource should have licensed gaming software from top-rated developers like NetEnt, Microgaming, Pragmatic Play, etc.
Take Advantage of Bonuses & Bonus Rounds
Professional gamblers are primarily interested in the presence of bonus rounds in slot machines. Fans of online roulette or card games are not often rewarded by the administration of an online casino. A large number of video slots with bonus games are available at trustworthy gambling sites.
In order to play such online slots, gamers must accept the virtual gambling site's bonus offers. The visitor needs to learn the terms and conditions of the bonuses. In this case, the player can properly wager bonuses and safely withdraw money.
Play Slots with a High Payout Percentage
We recommend choosing the slots that bring a high payout percentage from the whole range of slot machines. Generally speaking, in video slots, the payout frequency and payout ratio can vary widely. There are slot machines that can be used to significantly increase your own bankroll. There are also high variance slots at online casinos that rarely yield winnings. Every mature player can try to gamble slots online with a high payout percentage to have a stable income. However, can you really win money playing online slots? We are not sure about that.
How To Play Free Slots Online?
Modern video slots differ from classic slot machines in every aspect. For example, in online casinos, you can play some favourite slots for free using the demo version. This feature is perceived with particular delight by new players who are not ready to take part in games for real money. In land-based casinos, no one will allow you to play for free.
Free slots refer to online slot machines that customers can play and enjoy without betting any real money. Slots that offer this functionality are exactly the same as those players would find in any online casino, but they are usually available through a demo mode. But why would anyone want to play slots for free? What's the point?
The main reason people play free slots is to test a new slot game before they decide to play with real money in a casino or not. In such a way, players are more likely to get a basic understanding of how to play a game.
Another important reason to play slots online free no deposit is an opportunity to find out the volatility that any game offers. The volatility in online slots refers to the amount of inherent risk and reward for any individual game offered to the player. Some casino games will delight players with lots of small wins throughout the game, but do not often provide big wins — these slots have what we call low volatility.
Offline Slots to Play
Many avid players wonder if they can download slots to their computers and play offline. Internet access is not always available, and such a format will make it possible to play at any time without any connection to the Internet. 
The programmes downloaded to personal computers allow customers to play so-called slot machine emulators. Such programmes allow playing at any time without worrying that the Internet might be disconnected for some reason. Other benefits of playing offline slots are:
Free mode.

This is useful, for example, for professional players who need to practise before a crucial playing process;

No risk of getting a virus on your computer.

Of course, now every computer has a good antivirus installed and playing online still has disadvantages.
The game in the emulators does not differ from play slots online free no download — the developers have taken care of the full coincidence of graphics, sound, and plot. At the moment you can download emulators of most slot machines.
Best 5 Slot Machines with Profitable Bonus Games
The QYTO experts have compiled a list of the best games that provide fruitful and captivating bonus features.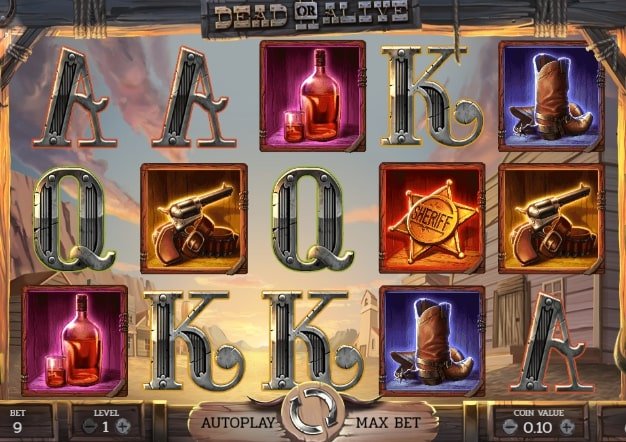 The legendary Dead or Alive 2 slot from Play'n GO has won dozens of awards and positive reviews from millions of players. And that is not just because of its theme and potential, but also due to the opportunity to get the bonus round. Admittedly, this feature was added a little later than the official release, just after the feature was popularised.
The slot machine has 3 bonus rounds to choose from, that are also valid for purchase. Therefore, let's move on to the round possibilities:
Train Heist

provides a number of

Free Spins

with an increasing multiplier of up to 16x for each winning spin. Dial in the maximum multiplier to continue the Free spins;

Old Saloon

is the standard bonus round from the first version of the slot. Each

Wild

stays in its place until the end of the spins. Plus catching wild symbols on all the reels extends the Free spins;

High Noon

: In this case, the Wild will determine the multiplier. The more Wild will replace the symbols in the combination, the higher the winnings multiplier will be.
By the way, the slot's RTP is 96.8% that means a player has a chance to receive small but frequent winnings.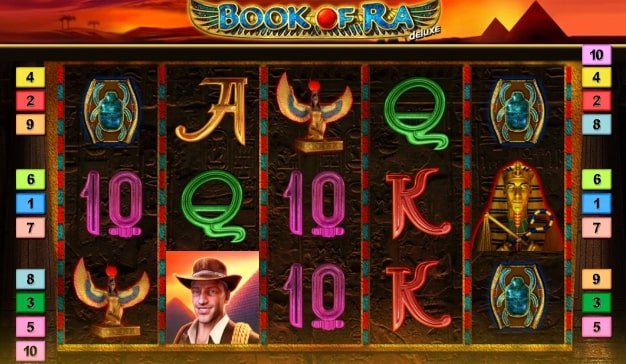 Book of Ra Deluxe slot machine is a successful continuation of the Egyptian saga from Novomatic developer. The series of slots Book of Ra is fully dedicated to the theme of Ancient Egypt and is very familiar to all players who have at least once visited an online casino. The slot machine has a bonus game, which is activated by three symbols depicting a book.
The Book of Ra Deluxe bonus round is probably the reason why most UK players choose this slot. To trigger it, users have to collect three gold books in any order on any of the reels. The Bonus Round provides up to 10 Free Spins at the bet that was in effect when it was triggered.
Before the start of the Free Spins, one symbol is determined that will act as an Expanding Symbol. Once the symbol has been identified, the Free Spins begin. In order for a symbol to fill its reel, there must be at least 3 of them on the screen. Then the symbols fill the reels and the player receives payouts on all possible combinations. It often happens that the pictures can fill the whole playing field.
Of course, in the main game with an RTP of 95.05% the winnings might not be very big, but that's where all the interesting stuff is hidden in the bonus round. It can bring in some nice winnings.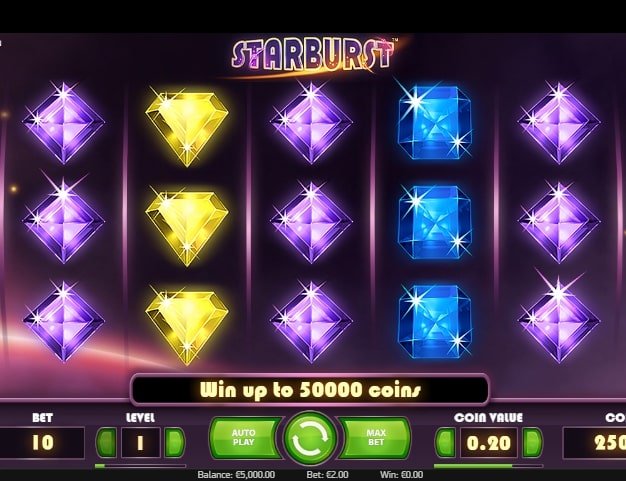 The popularity of the Starburst slot machine by NetEnt lies in its simplicity. It has an average RTP of 96.1%. It is fixed and cannot deviate from the set figure despite bonuses. The volatility of the slot is low, allowing small winnings every few rounds. During the gaming process, a user can get a Wild symbol that replaces other items and make more winning combinations. The slot machine has no special bonus games. However, most reliable casinos provide up to 10-20 Free Spins that can be used in this particular slot. If you are not familiar with this machine yet, we highly recommend playing it. But for the first time, it is better to play in free mode.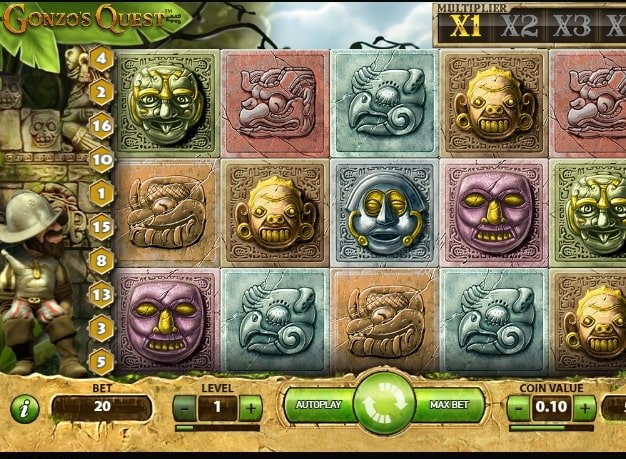 Gonzo's Quest is probably one of the most popular and innovative slot games on the Internet. The highlight of this slot game is the bonus round known as Free Falls. The Bonus Round is triggered by 3 or more Scatter symbols on a payline. In Gonzo's Quest slot, the Scatter symbol is a gold medallion with a Mayan mask. During these Free Falls, an Avalanche multiplier applied to winnings is continuously increased — 3x, 6x, 9x, and 15x.
Moreover, if 3 scatter symbols repeatedly land on the same payline during the bonus round, extra free falls are activated.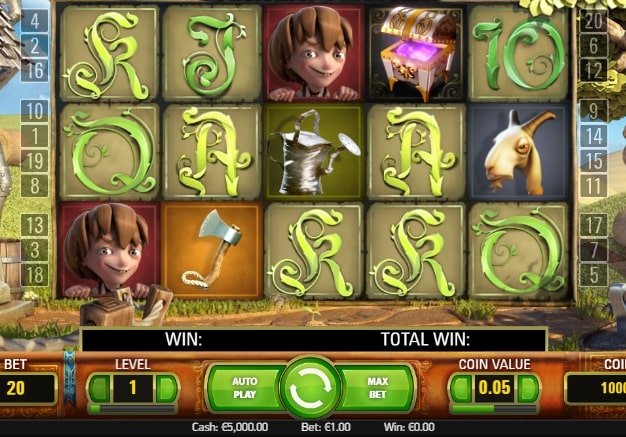 This popular NetEnt slot is based on the classic fairytale called Jack and the Beanstalk. During play, players can meet many characters from the story, as well as some exceptional bonus features that include Walking Wild and Free Spins. The slot game also has a fantastic jackpot that can bring up to 600,000 coins. Jack and the Beanstalk slot's volatility ranges from medium to high. This means that players will not get winning payouts as often as they want. The slot has an RTP of 96.28%, which is considered pretty good.
Dispelling Common Slot Myths
Casinos and gambling are shrouded in many myths. Most of them are negative. The main ones are that the player is always cheated and that it is impossible to win at the casino. Now we want to overview and dispel several common misconceptions about online gambling in slots. Go ahead:
Myth #1 — If You Haven't Won for a Long Time, the Wins Come Soon
In practice, this is not the case at all. Each spin in online slots is unique and does not depend on the previous one. Therefore, it is necessary to rely only on luck and not on mathematical calculations. The emergence of this misconception is easy to explain.
Myth #2 — Autoplay Option Reduces the Possibility of Winnings
Autoplay is a very convenient feature in a slot machine. Players can go have tea or watch a movie while the reel is spinning. All processes are fine-tuned and do not require direct intervention from the player. The opinion that autoplay reduces the likelihood of winning is a 100% myth. Autoplay is made for the player's convenience, not for the unscrupulous profiteering of the operator.
Myth #3 — The Payout on a Slot Depends on the Time of Day
This myth has come down to us from land-based gambling casinos. Some regular players still believe that slot machines have low payouts during peak hours. Whereas the highest payout percentage is observed in the morning. However, it does not make sense for operators to restrict payouts during certain hours.
Myth #4 — Only High-rollers Can Hit the Jackpot
High-rollers are players who play big and bet the highest stakes. Indeed, in the past, only these customers were eligible for the progressive jackpot. Now the rules have changed and all players have the same chance of hitting the big jackpot, regardless of bet size.
We should note that it is still possible to find slots on the Internet that require a maximum bet to win the jackpot. However, it is better not to play them. The likelihood of winning a big jackpot is not that high, so it is more important to keep your bankroll.
Myth #5 — You have to Press the Buttons in Some Specific Manner
This old myth has to do with the fact that by pressing a slot machine button in some "special" way, you can increase your chances of winning. Of course, this is complete nonsense both with licensed slot machines and even slots in online casinos. It is hard to push the buttons in any "special" way on the internet, isn't it?
Myth #6 — More Bets Mean More Winnings
Another persistent myth is about the number of bets and potential winnings. Some players believe that if you place a lot of bets, the slot machines become more benevolent. There is no objective reason to believe in this myth. We have to repeat that slots produce the results only according to the random number generator. There is no way to influence the outcome of slot gameplay.
How Special Game Symbols Can Help Win With Ease?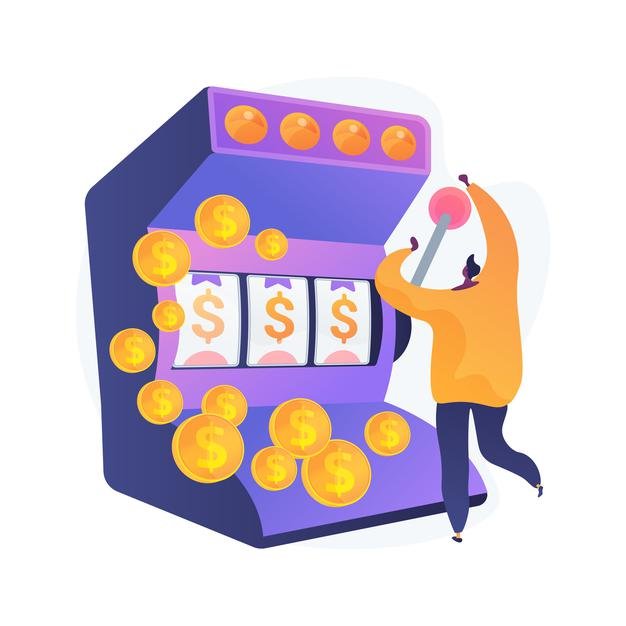 Most of the symbols in slots are standard, but some of them have special goals. These are the so-called Scatter symbols, the Wild symbols, and other items that give the player an advantage or can trigger a bonus round.
The Wild symbol is very beneficial to users because it can substitute for any other symbol. This feature allows players to make incomplete prize combinations, which has a positive effect on the overall profitability of slots. Additionally, the wild symbol increases the odds of the combination where it appears, by 2 times, which is especially beneficial if the bet on the active line was solid enough.
You can find out about the presence of this image in your favorite slot machine by studying the payout table displayed on the screen by pressing the appropriate button on the control panel.
Scatter symbol can also have a significant impact on the gameplay and makes it more financially successful. This symbol lands on adjacent reels at least 3 times, the player has access to a bonus round or Free spins.
To sum it up, when starting to play online slots, remember that it is all about blind chance, which means that everything in this article is not intended to tell our readers any secret information that will give them an advantage in the game. Everything we write should not be used to create some sort of gambling strategy. Technically, no strategy exists because the way slots work is based on maths and the random number generator. All modern slots are tested for fairness. Moreover, the winnings are awarded randomly and in different ways.
Array