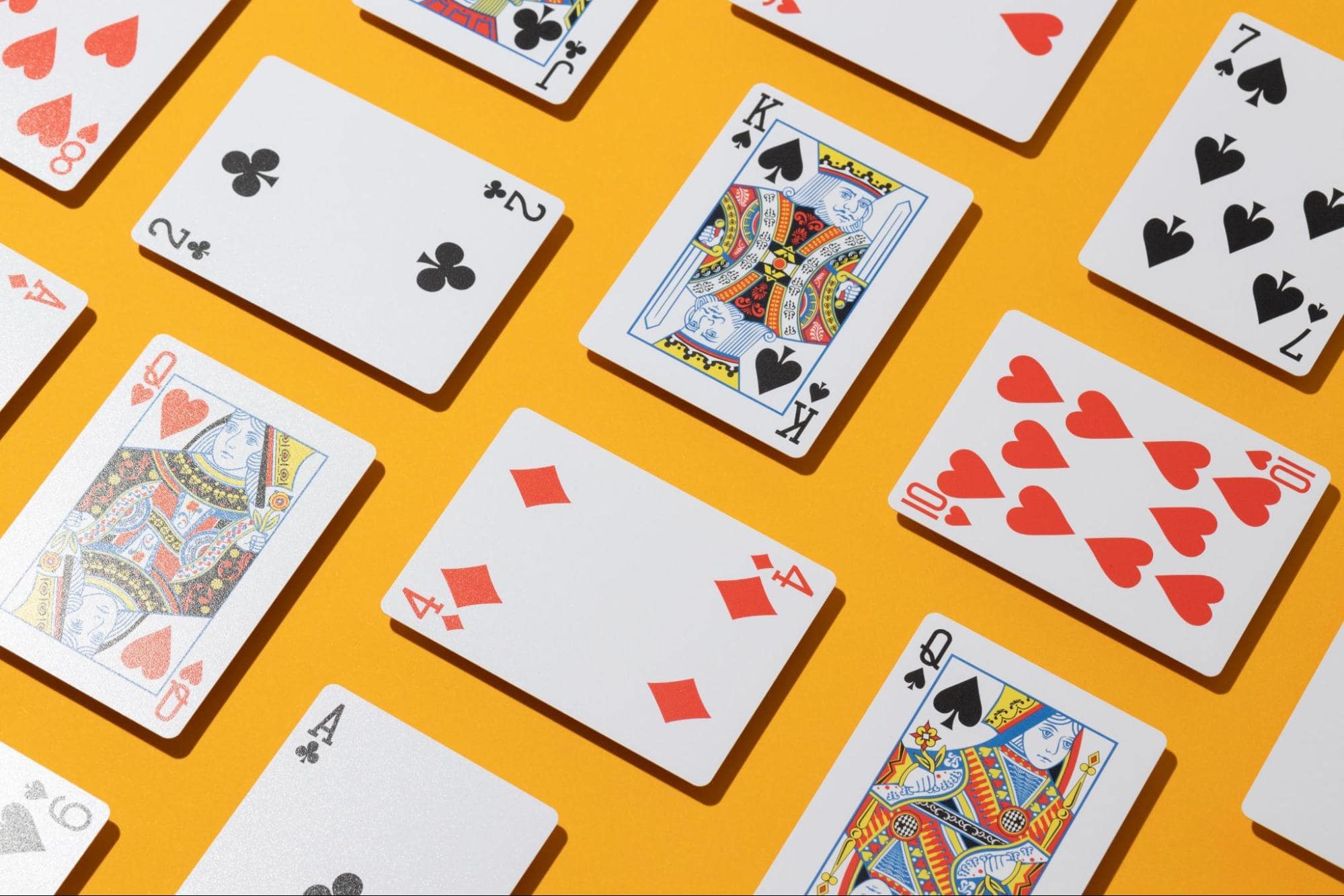 Although online slots dominate on gambling sites, trusted operators also offer other forms of entertainment, particularly card games in casinos. All of them can be found on any casino platform, just the collection of titles will be different.
In some gambling card games, the results depend only on luck, and in others, the outcome is influenced by the skill of the players. In this blog article, the QYTO experts are going to show the most prevailing and enjoyable table games that are loved by all generations of players in the UK and other countries. We are about to start!
Card Games Worth Your Time and Money
The catalogue of online casino gambling is very large. Users see dozens of entertainments, and the total number of casino games on the site can reach thousands. They differ in rules, difficulty, and degree of risk. Card games played in casinos are also the biggest part of the entertainment. Let's take a look at the most popular ones.
Blackjack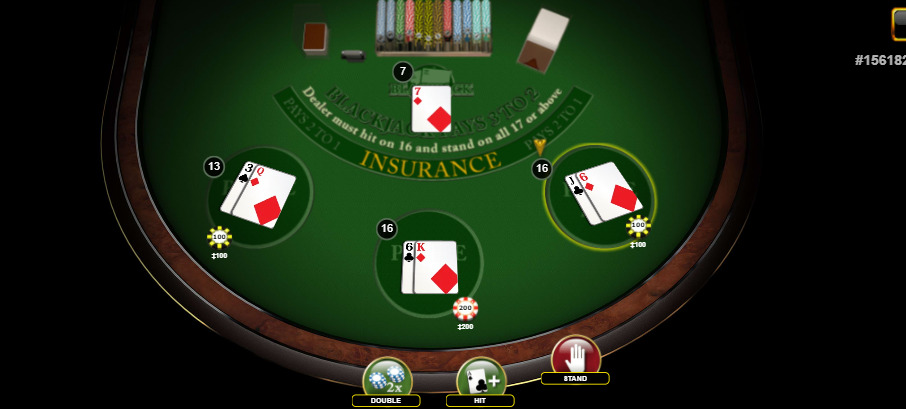 If you consider all card games, one of the most popular and recognisable is blackjack. This casino entertainment appears in many movies, there is a lot of information, guidance, and strategies for players, etc. All this makes the game even more attractive.
Blackjack is offered in all the top casinos that have a table game section, so you will not have a problem finding it. Moreover, most operators offer to play blackjack for free. This is a great way to learn the rules and features, as the game is not as simple as, for example, slot machines.
Features of an Online Blackjack Game
Unlike a real gambling hall where several players gather around the same table, virtual blackjack is a duel between a gambler and a machine. The principles of psychology are irrelevant; you cannot copy the dealer's behaviour and you cannot pick a spot at the table.
Online casinos have their own advantages, which are reflected in blackjack:
The playing session at an online casino is very fast, which gives the gambler the opportunity to make a substantial win in a short period of time;

As the player has all of the boxes at their disposal, he can quickly change his gaming strategy and vary the amount and number of bets;

In online casinos, the gambler has a real chance to win at any of the many varieties of blackjack, and quickly switch to different game tables;

The progressive jackpot, since the casino jackpot is based on a fixed percentage of all bets, is much higher than the amount that can be won in a real casino.
Baccarat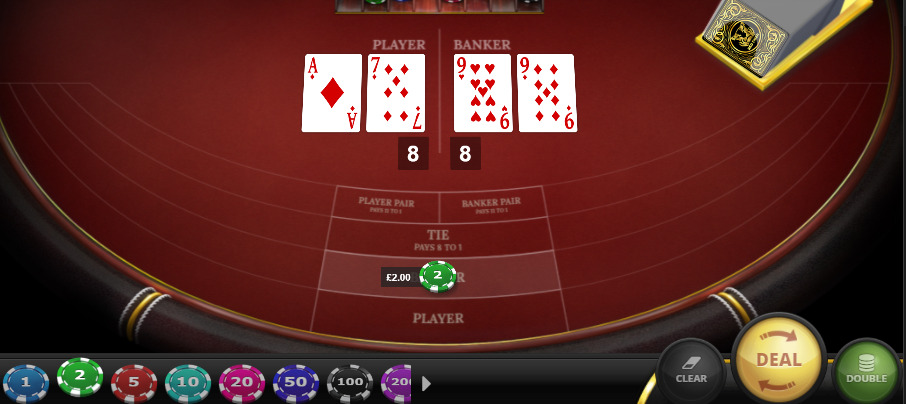 Baccarat is another popular card game available in most casinos. Baccarat has been a game of the aristocracy for centuries, and the stakes are sometimes enormous — members of noble houses have lost entire estates and became literally bankrupt.
This game is not as well known as blackjack, of course, but it has plenty of fans as well. It is very simple to play — participants only have to decide their stake and whether to bet on the banker, the player, or a draw. Everything else is automatic — whether extra cards are dealt, stopping the game.
Video Poker Games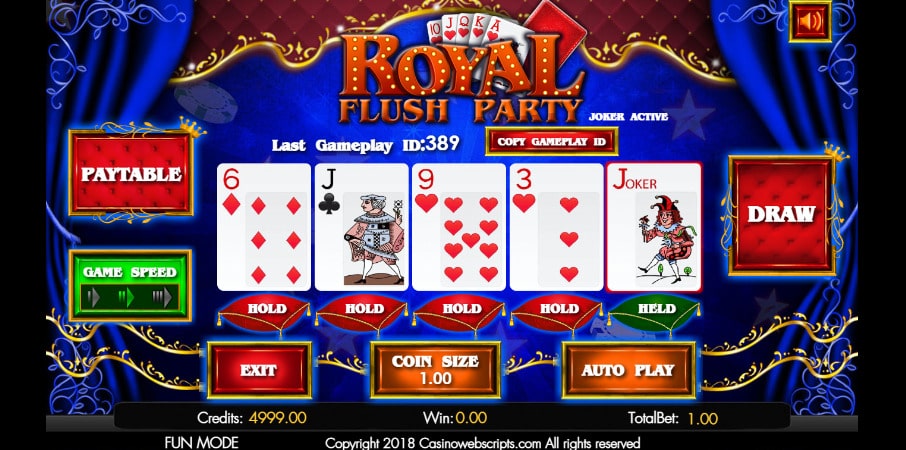 This game is also popular among UK customers. Here the player has to put together the best poker combination of five cards. There are a huge number of variations of this card game. Some titles even have wild symbols. Therefore, the rules can vary considerably. Unlike regular video poker, players do not have to compete against other players. Whether you win or lose is up to chance and your luck. Your winnings are the casino's expense, and your losses are their income.
Gambling Games with Cards in a Live Casino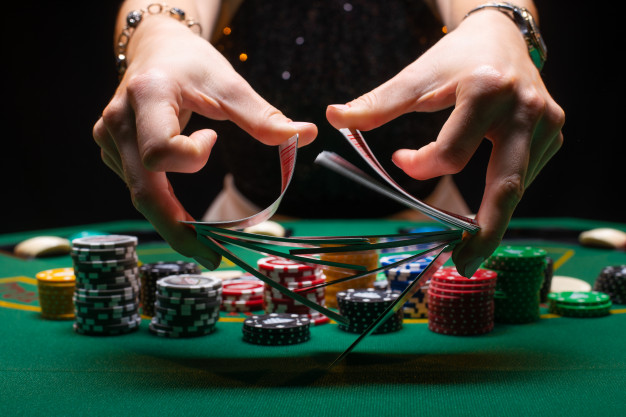 For card lovers, a live casino may be interesting. Typically, the live casino set includes, among others, blackjack and baccarat. This type of entertainment is relatively new. The principle is that the players are served by real dealers who are either at specially equipped studios separate from the casino. This is an interesting feature as you are essentially playing real games. It is no longer the random number generator that is responsible for the results, but the real equipment.
However, betting card games in a live casino have some drawbacks. The first is that there is no free mode. Only in exceptional cases are operators allowed to watch real gaming sessions for outsiders, and fun betting card games is something unreal. In most cases, a player needs to have an account and a deposit.
The second disadvantage is that the stakes are higher. You will not be able to bet a dime. Though for high rollers this is a great option, as the limits are sometimes offered just huge. Live casinos are very popular and they are offered by many operators today.
TOP 5 Casino Sites to Play Card Games Online
Here is the list of gambling operators that provide licensed and fair table games. Check the overview of the best 5 online casinos offering fair and lucrative entertainment: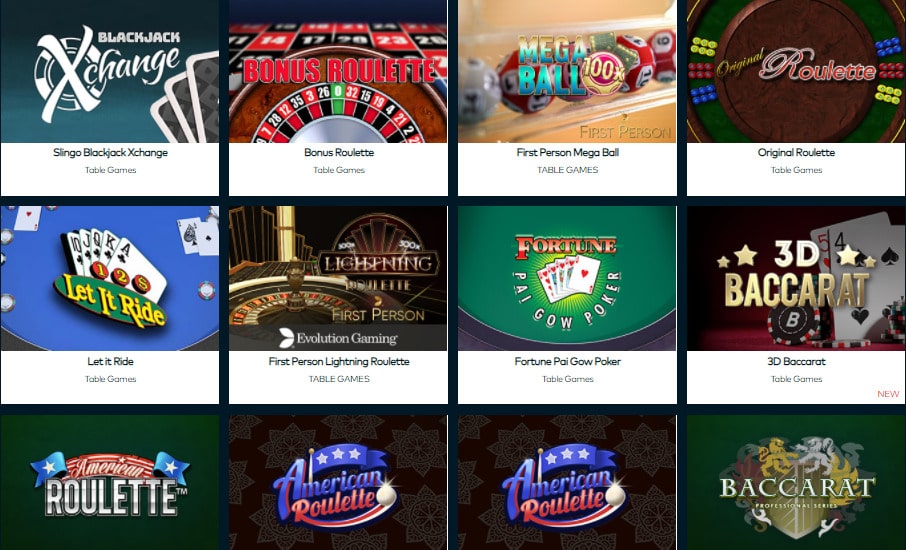 This is a gambling operator recognized and beloved by players all around the globe. The casino is licensed by MGA and the UK Gambling Commission regulators. Over 400 entertaining games are presented on this website — they include blackjack, baccarat, Hold'em Poker, and other card games, slots, or live entertainment. 
The gaming software is from such giants as Microgaming, NETENT, Novomatic, Nextgen, Play'n GO, Amatic, and other providers. New users can claim sign-up bonuses but remember table or card games do not contribute to the wagering of such a bonus.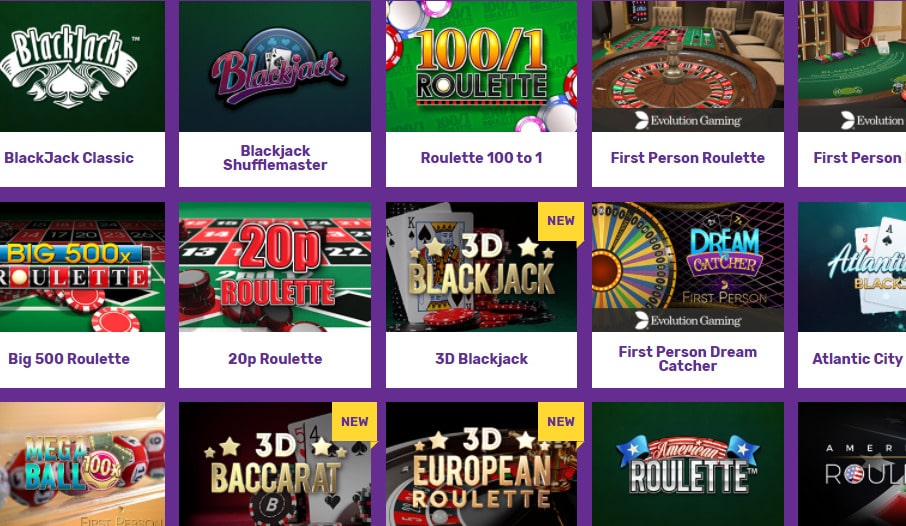 The site operates under the UK and Maltese licences. Yako offers several hundred slot machines and other gambling activities. A generous welcome bonus awaits every new user of the website. 
At Yako Casino, games from the following suppliers as NetEnt, Play'n GO, Evolution Gaming, Amatic, Microgaming, IGT, etc. are available for customers. The website provides a wide range of card, arcade and table games. A special section features live dealer card games. The online casino has a high-quality mobile version.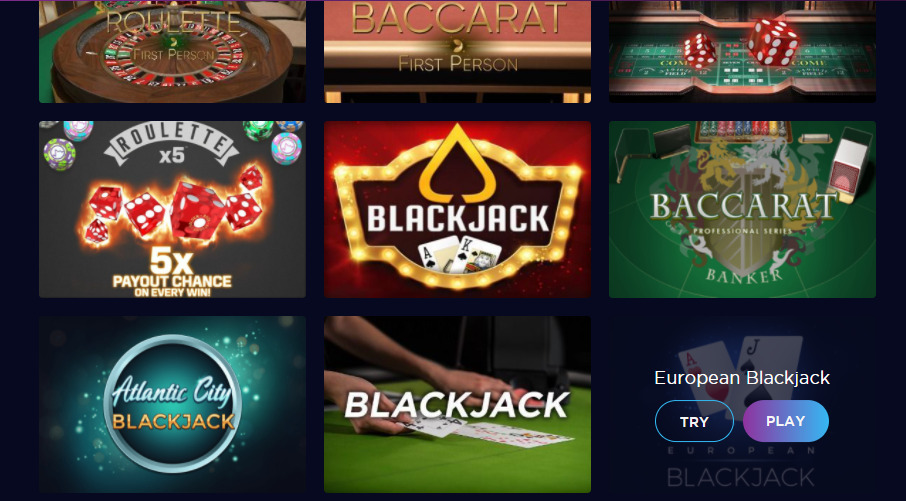 This is a trusted casino licensed by the UK Gambling Commission and the Malta Gaming Authority. The gaming software is provided by Quickspin, Play'n GO, Pragmatic Play, Red Tiger, Yggdrasil, and others. The collection of table entertainments is huge — video poker games like Three Card Poker, Texas Hold'em Poker; blackjack, baccarat and its numerous versions. To feel the real spirit of a land-based casino, customers may participate in live gambling with real croupiers in studios.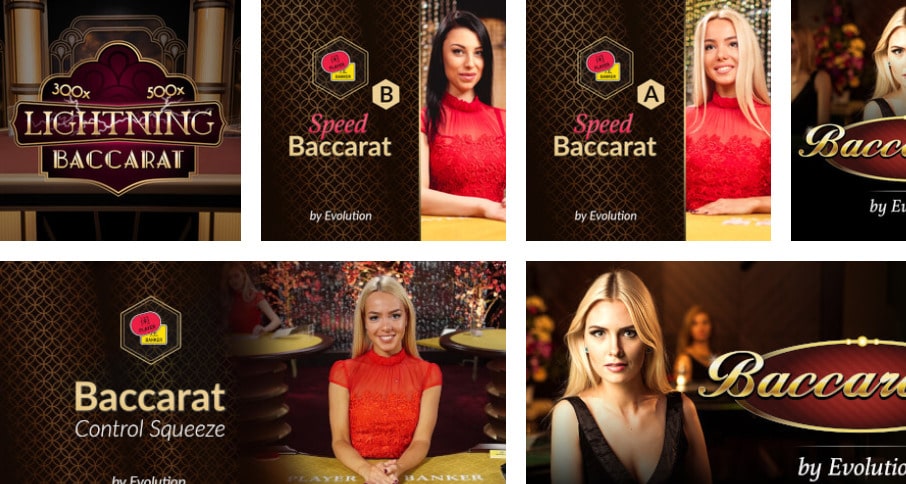 At this gambling operator, every gambler will find games from the best online casino software providers such as Microgaming, NetEnt, AMAYA, Evolution Gaming, SkillOnNet, NextGen Gaming, and others. In the Card Play section, you will find a variety of table games including baccarat versions, Aces and Faces, Video Poker, live play titles to enjoy. Casino licences are from the UK Gambling Commission and Malta Gaming Authority, two authoritative gambling regulators.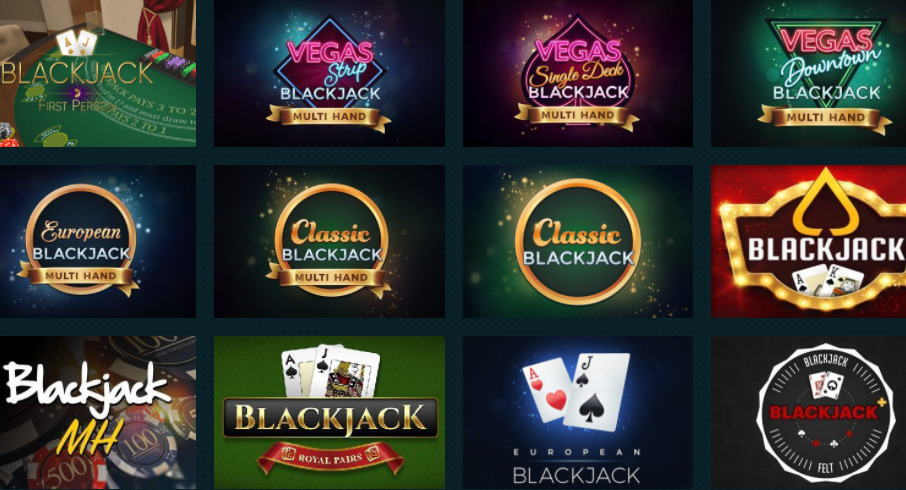 This operator has a licensing from the UKGC and MGA authorities that control the casino's actions and help players to solve disputes if necessary. Among 1,300 titles, Spela offers numerous table and live dealer games like baccarat, blackjack versions. Software suppliers including NetEnt, Microgaming, and Play'n GO are presented on the casino website.
How to Win While Playing Casino Card Games
In land-based casinos, some can actually make the playing process profitable for themselves through their abilities. The games have become famous largely due to card counting, which is used by casino players to make a profit. 
Card counters (players using card counting) are perceived by casino operators as a threat because they are able to win consistently. But in online casinos, this is not possible, as the cards are constantly shuffled. And it is impossible to predict the game results.
Anyway, if you want to gamble and win, just follow these recommendations:
learn the rules attentively before making real-money bets;

test game in a demo mode if it is possible or just play with your friends for fun;

manage your budget — determine the amount you can afford to spend;

choose the proper casino with a nice reputation and active license;

pick a title you already know or tested before;

strategies do not work in online gambling, so just forget about them.
All these simple tips may save your funds and decrease losses. Be a responsible gambler and do not bet over your head.
Other Casino Card Games Worth Your Time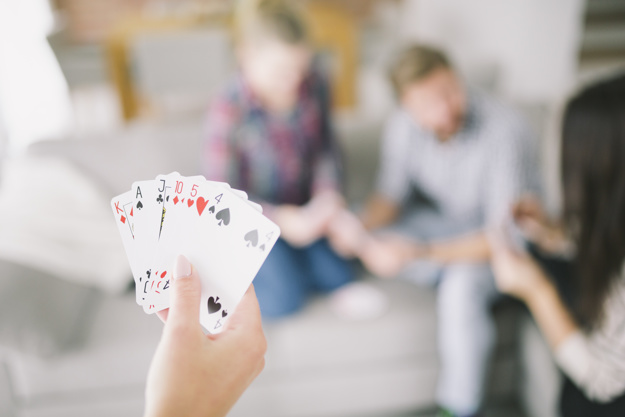 Besides the main titles, people have opportunities to enjoy a variety of other gambling card games. We compiled a list of several gambling games that are equally exciting and enjoyable to play:
Texas Hold'em
This game is considered to be the most popular variation of video poker in the world. Two to ten players take part in the playing process. During the playing process, 2 pocket cards and 5 community cards are used. The aim of the game is to make the best combination by uniting 5 of the 7 cards.
After the compulsory bets are placed, each player receives 2 hidden cards, the other 5 cards are laid open on the table. After any cards are received by the players, a round of bidding takes place. In the end, all players who have passed the bidding and completed their bets show their combinations, and then the winner is determined.
Caribbean Poker
This is a card game where the aim is to make the highest possible poker hand, higher than that of the casino dealer. This version of poker involves a deck of 52 cards from deuce to Ace in each of the four suits. The highest card in the suit is an Ace and the lowest is a deuce. The deck is shuffled before each hand is dealt.
Mini Baccarat
This is a version of classic baccarat that has the same playing rules. The game also involves decks of fifty-two cards, which are dealt by the dealer. On the table, each participant has betting boxes for player, banker, and draw bets. The size of the table is much smaller than in other types of baccarat — this is a distinctive difference explaining the prefix "mini".
Bridge
This is the only card game that is a full sport. There are 2 teams of 2 players, named according to the sides of the world: North, South, East, West. Opponents are teams North-South and East-West. A full deck of 52 cards is used. The game consists of six stages in which cards are dealt, bidding takes place and bribes are played.
The players' task is to collect the biggest number of points. To do this you have to choose the most advantageous suit, collect a large number of tricks and place an order.
Preference
The deck consists of 32 cards. One of the suits is a trump card. In any kind of preference, the player's task is to take a certain number of tricks or not to take them at all, scoring the highest number of points. A trick is the total number of cards played by any participant in one round.
Whist
This team card game originated in the 18th century in London coffee houses, when even bridge and preference did not exist (it is notable that it was later overtaken by bridge in popularity).
Its main peculiarity is the high complexity of rules and the importance of strategy. Unlike many others, randomness is not as important in whist. Lucky cards are not a guarantee of victory, it is important to be able to use them correctly in the course of the game.
Usually, 4 players take part in a 52-card deck Whist, though variations for two, three, five or six players have been around for some time.
Array