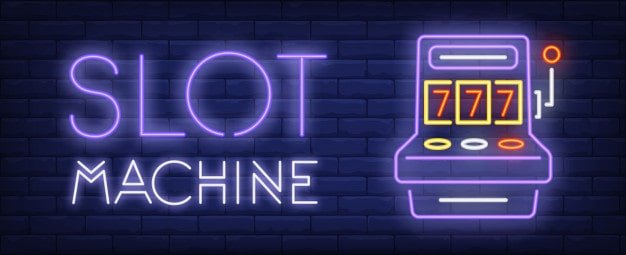 The active line is one of the key elements of video slots. As you probably know, any slot consists of reels, paylines, and symbols. To get a win, a player needs to catch a certain number of symbols in one or several active lines. In older games, the number of lines usually ranged from one to three, while modern online slots from a Microgaming casino list can have hundreds or thousands ways to win.
Some slots lines are fixed or changeable. In some cases, you can choose the number of active lines you want to play with. Of course, if you have disabled any of the lines, you will not receive a payout for the combination on it. In this article, we will explore what do lines mean on slot machines, how paylines may help people to win on slots online and impact on the playing process in general.
First Slot Machine Payline in the World
Among all the entertainment in an online casino, video slots are the most popular games worldwide. The first prototype of the slot machine was invented in 1887, England. In 1905, in the United States, Charles Fey, an American engineer, invented the first slot machine called the Liberty Bell. On three spinning reels, five types of symbols as card suits, stars, and bells were applied. The maximum winnings were up to 50 cents.
Unlike traditional table games such as blackjack or poker, slot machines do not require any special knowledge or skills. Among the experienced players, it is believed that anyone can win the jackpot even with the minimum bet.
Besides widespread classic slots, games include pachinko, lotteries, video poker machines, blackjack, and other table games. In the mid-90s, several leading land-based gaming companies, such as Bally Technologies and IGT, realized the growing interest of players in online slots and began to actively develop new online gambling solutions. In today's internet space, slot machine sites continually introduce updates and innovations, following the trends in the land-based casino segment.
How Many Lines to Play on Slot Machines
The outcome of the playing process really depends on the number of paylines — they range from 9-15 to 100-200 or more active lines in a slot. Here are the details how many paylines happen: 
5 to 25 lines.

For a long time, 5, 9, 20, 25 paylines were considered the standard and are still classics. Thanks to modern development on the iGaming market, such slots have become too simple for today players;

243 lines.

This scheme is often used in slots with five reels, each of which has three rows. Such a playing field gives 243 ways to win;

1,024 lines.

In such machines, as a rule, the playing field is represented by five reels with four cells in each. Developers rarely produce such devices.
The slot machine multi payline technique creates a separate category. It is made up of games with a theoretically unlimited amount of paylines.
In the next paragraphs, you will see how many active lines are required to start playing a game successfully in an online casino.
How Many Lines Should You Play on a Slot Machine?
Low-line slots have a higher variance compared to multi-line slot games. This means that winnings happen quite rarely. On the other hand, their size will be higher. Thus, when playing on 9 lines, we advise using all of them at once.
To try one of the latest market innovations with 100 lines, users need to understand that payments will happen more often, but they will be smaller. In this case, it is important not to miss your luck and cover the maximum possible part of the field of active lines with your bet.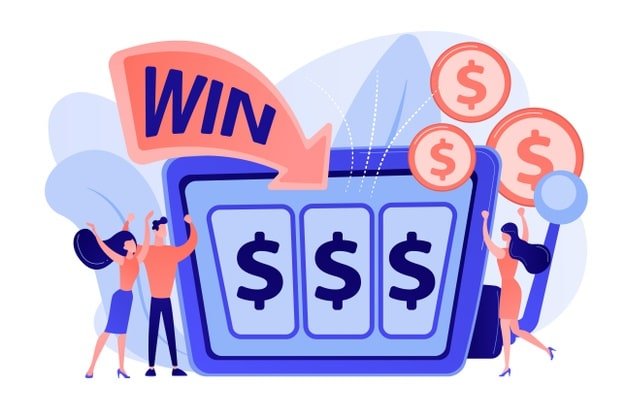 So the question rises — should you play all lines on a slot machine? Once again, it will be perfect to use all lines. For example, a slot has 25 lines. If you activate one line, the bet per spin will be 25 times less than if all paylines are active. Accordingly, with each spin, the bankroll will be spent much less than if the player had activated all 25 lines. However, when only several lines are active, the frequency of winning combinations is significantly reduced.
But what about the classic slots for 1-5 lines? It seems such games are perfect for playing on all fields. In fact, the situation is not as promising as it seems. First, you can face prominent representatives of "greedy" slot machines with low RTP, which is no longer very profitable. Second, the return cycle is very long, so players do not have to expect a quick payout.
Multi-Payline Slots — Big Number of Paylines
Many years ago, the limited functionality of old slot machines did not allow adding many lines. Therefore, their number often did not exceed five. However, with the invention of video slots, everything changed. New slot machines have ceased to depend on mechanisms and gears. Now the number was limited only by the concept of the game.
Speaking about types, multi pay lines can be straight, zigzag, or form complex corners. There are video slots with fixed paylines. This means a player can only adjust the amount of the bet, but in most machines, it is possible to choose what lines to activate. By the way, these titles may have from 243 to 1,024 pay lines. And then any of these win lines may boost players' chances of winning.
How to Read Slot Machine Lines?
Actually, paylines mean a lot at a slot machine. As you know, to get a payout, a player needs to receive a winning combination that appeared on active pay lines. If active lines are used, there are different requirements for placing combinations. If you want to understand how to read a slot machine winning chains on lines, here is several ways:
From Left to Right

means paid chains must start from the first column on the left.

Both sides.

The combinations can develop from left to right or from right to left.

Any Position on the Line

means combinations can be found anywhere on the line.
These are the main ways to understand slot lines and its combinations. It is always possible to check rules in every slot machine paytable.
What are the Best Slot Machines to Win on?
Now, you need to figure out what slot machine will be the best for you. Usually, gamblers come to online casinos for bright emotions and big payouts. Both depend on the correct choice of game. While choosing a slot, you focus on the number of lines, it is better to take into account one simple rule. The fewer lines in the slot machine, the higher the dispersion is. In games with a small number of paylines, winnings are rare, but at the same time, their value is quite high. The cost of the combinations in such slots allows you to get a large payout even in the main game mode.
Here is the list of the top 5 slot games that are considered the most paying and generous according to reviews of real gamblers. Check these titles now: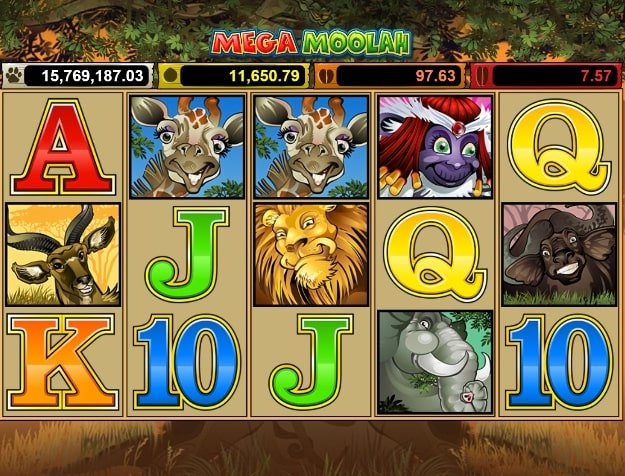 This is a 5-reel and 3-row video slot by Microgaming. It has become so popular due to its stunning progressive jackpot that has reached over $13 million. Several players got the opportunity to change their lives by winning the jackpot on Mega Moolah.
Mega Moolah offers 25 paylines and a player can customize the number of paylines that will be active during the game. If you want to test the game and its features, you can set a low rate with a small number of active lines. If you want to start winning some significant frequent prizes, set the maximum number of active lines. The maximum quantity of coins you can put on an activated line is 5, with the minimum value being 1. The progressive jackpot, when claimed, starts with an amount of 1,000,000. The RTP is 88.12%.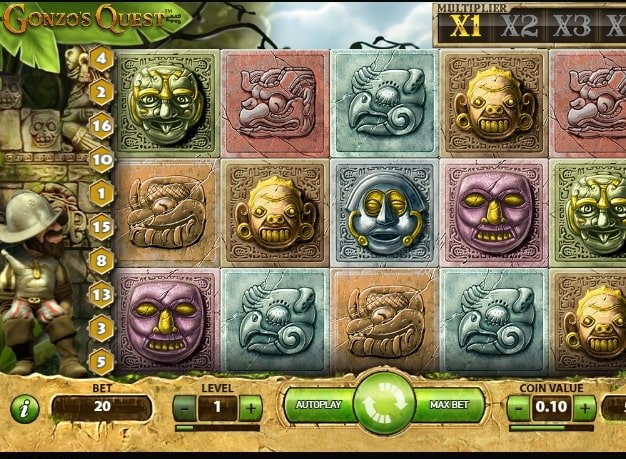 Video slot Gonzo's Quest is one of the most successful developments of the NetEnt company, which is dedicated to the adventure theme. The main character is Gonzo, the traveler who is looking for a way to the mysterious city called Eldorado. The game has 5 reels and 20 paylines to win. Besides, it also has an Avalanche feature — the symbols that form the winning combinations fade away. Then a player gets a respin and can continue the game indefinitely. After each next successful spin, you will receive a multiplier that will increase by 1 position (from 2x to 5x). The RTP is 95%.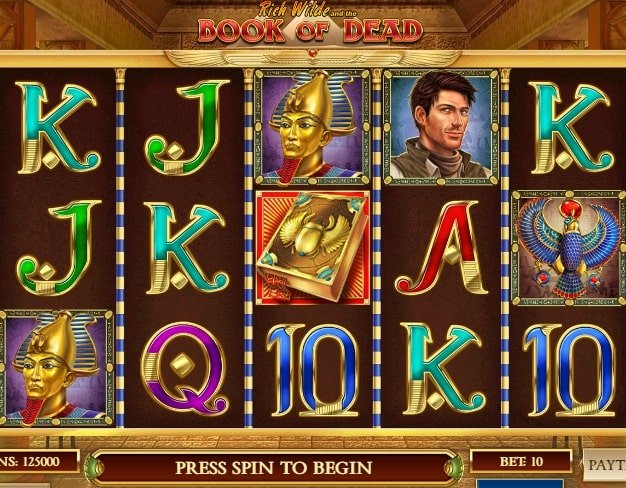 The slot machine from Play'n GO is equipped with 5 reels and 10 paylines. No more than five coins or at least one can be placed on one line. The payout percentage is quite high, RTP is 96.21%. This feature determines the high popularity of the game among players worldwide. The game begins when a player chooses the size of the bet and sets the lines where bets will be placed. To learn more about combinations that promise good payouts, we recommend using the Paytable button, which is located at the bottom of the screen.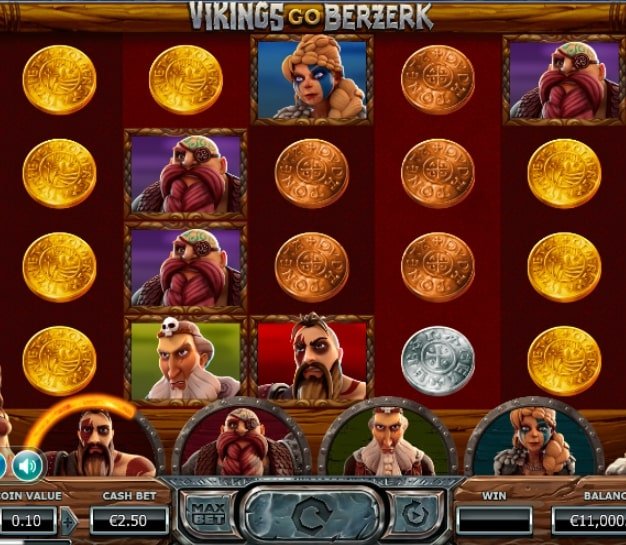 After Yggdrasil released the Vikings Go Wild slot in 2015, the game immediately became incredibly popular and users wanted more slots like that. To the delight of players, the developer has created a kind of history known as the Vikings Go Berzerk slot. It is a high-quality design and an interesting idea of ​​the developer, but also a significant number of bonuses and generous payouts. The game has 5 reels and 25 paylines. Golden Treasure Chest gives more bonuses to the player. There are quite a few of them, and the user has the opportunity to choose. The scatter triggers up to 17 Free Spins that bring even more wins. The RTP is 96.1%.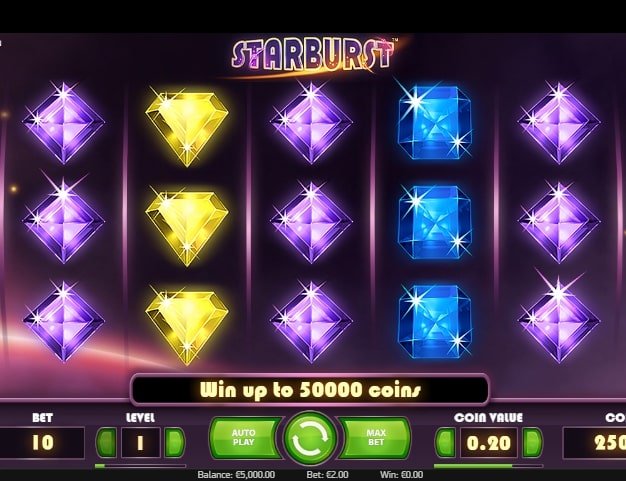 This is a 5-reel and 10-line slot machine developed by NetEnt. The minimum bet is 1 coin, the maximum is 100 credits per line. The maximum coefficient is 250x. To get a win, a player needs to collect a combination of 3, 4, or 5 identical gems. The only feature of this slot machine is the ability of the Wild symbol to substitute for other symbols in a combination and automatically launch a bonus spin. The RTP is 96.01%.
Before starting to play for real money, the QYTO team recommends testing a game via demo mode for free. This helps to avoid unpleasant surprises during the real money playing process.
Boost Your Chance to Win: 5 Helpful Ways to Win at Slot
When you would like to pick a suitable slot machine that really gives real payouts, it is recommended to pay main attention to the following factors:
Software Developer.

The product must represent a company licensed to supply gambling software for the best UK online casinos. If the emulator belongs to Microgaming, Novomatic, Net Entertainment, Evolution Gaming, Betsoft, Yggdrasil, the process is accompanied by honesty and reliability of payments;

RTP (Return to Player).

The higher this index is, the player will get the winning combinations more often. Usually, players choose online slots with an RTP of 95% and higher. The maximum RTP is 99%;

Volatility.

Determines the frequency and amount of wins. It all depends on the player and the amount on the balance. The higher the volatility, the less often the desired combinations fall out, but they bring larger wins. In this case, experience to properly manage the bankroll are really important to stay in the process as long as possible;
Is There a Trick While Playing Slots?
To be honest, several gaming tricks may disturb players and even change their lives in a bad way. Here is the list of drawbacks of slot machines online:
long waiting for withdrawal of money. Sometimes it lasts several days or weeks;

fraud actions of a casino that wants to deceive customers;

ludomania (gambling addiction).
To avoid all these unpleasant moments, players must remember responsible gambling requirements.
What is the Best Way to Win on a Slot?
All slot machines are quite different. Therefore, remember when you open a casino with a list of games, everything will depend on your choice. Choosing the right game is also some kind of luck. You must always keep in mind the online casino will never tell you for sure what slot machine can bring an immediate win. Therefore, players must be critical regarding the advertising offers of a particular slot machine.
We must admit that there is no winning strategy for successful gambling online. These simulators work due to the random number generator that determines the outcome of the game. It is always a matter of chance — you win or lose.
Array