Game Elements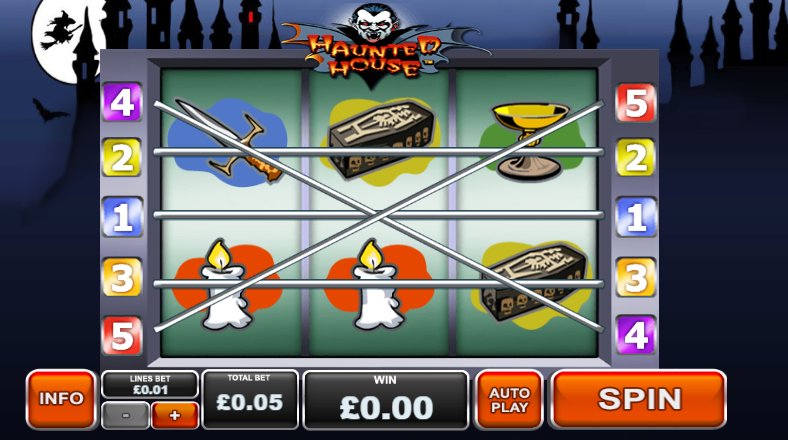 The most curious symbol of the game is the head of garlic, which, traditionally, scares away vampires and other evil. For one or two garlic heads you get a small win — only 5 or 25 coins. If garlic occupies the entire line of 3 reels — your winnings will be about 1,000 coins.
Your reward for garlic depends on which line you pick it. This means you will receive 1,000 coins mentioned above for the first line, while for the second one it will be 1,200 coins, the third — 1,400, the fourth — 1,600, and the fifth — 1,800.
Other symbols bring much lower earnings. In particular, for three candles on the line, you will receive 50 coins, bowls — 75 coins, knives —100 coins, coffins — 200 coins, and, finally, crests — 300 coins.
To sum up, it turns out that garlic is the youngest and the most valuable symbol in the Haunted House slot game. This is a pretty unusual solution from Playtech.
Bets With Bats
Before starting a spin, the player must pay attention to the number of credits in the account. In this slot, the balance of the virtual currency can be seen in the low left corner. Initially, there are 2,000 credits. It is worth remembering that the number of game units that is currently displayed does not include a bet on a future spin.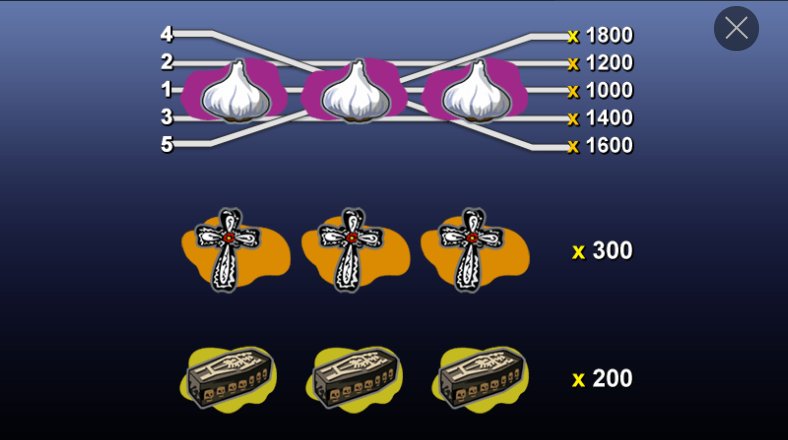 We mean, the player sees the amount that is guaranteed to remain after the upcoming spinning of the reels. However, you can find out the actual number of credits. To do this, the total rate should be added to the balance value. It is located in the Bet section, to the left of the playing board.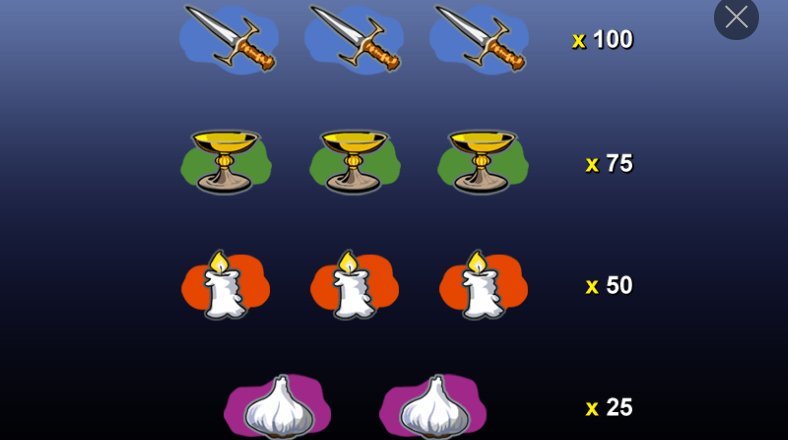 The Haunted House slot machine provides an enjoyable special theme and atmosphere. Despite the lack of special symbols as wilds and scatters and bonus rounds, the game has a symbol with large coefficients that can make players a bit richer. Anyway, f you are looking for adrenaline and want to get generous payouts, you will be a dear quest in the house full of monsters.