Game Elements
The payout symbols on the reels are pretty common, they resemble precious gems in the stone wall of the mine everybody wants to gain. So grab a pick and start looking for your precious stones because in this game you can find real wins. It must be said that gems vary in color and shape. Thanks to 3D graphics, they flicker and sparkle like real diamonds. By the way, this is a very beautiful touch in the performance of BGT. Stones have different values: a diamond is the most expensive among them. Below we will explore the special symbols, and a bonus game.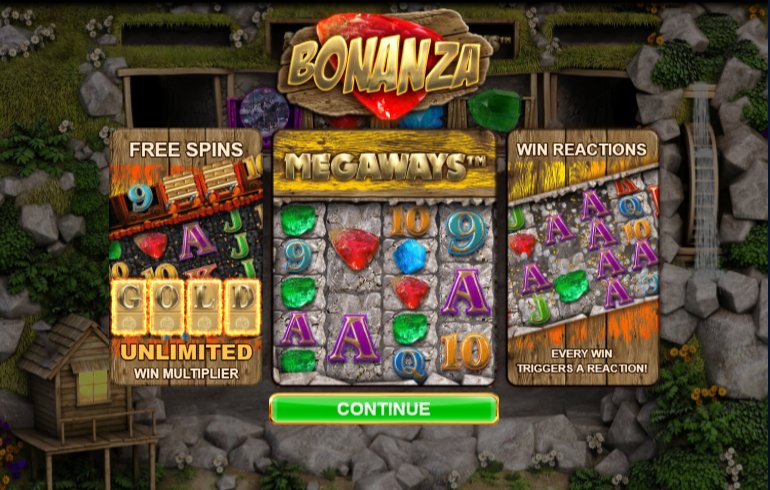 Wild Feature
This symbol, a combination of scatter symbols with the word Gold, is depicted in the form of explosives with the inscription Wild. It drops out only on the Carts drum and is able to replace almost all types of images when forming a prize combination. The only exception is scatter.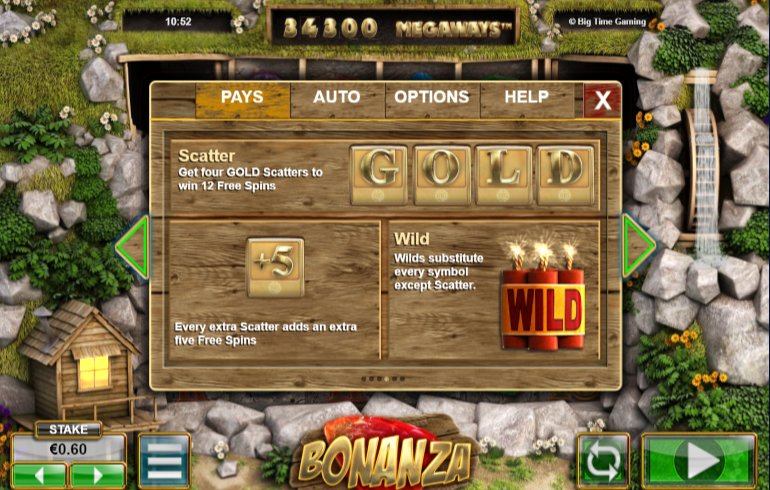 Scatter & Free Spins
When 4 scatter symbols land on the reels, 12 Free Spins are launched and every next scatter adds five more free spins. This helps to compose more combinations to win.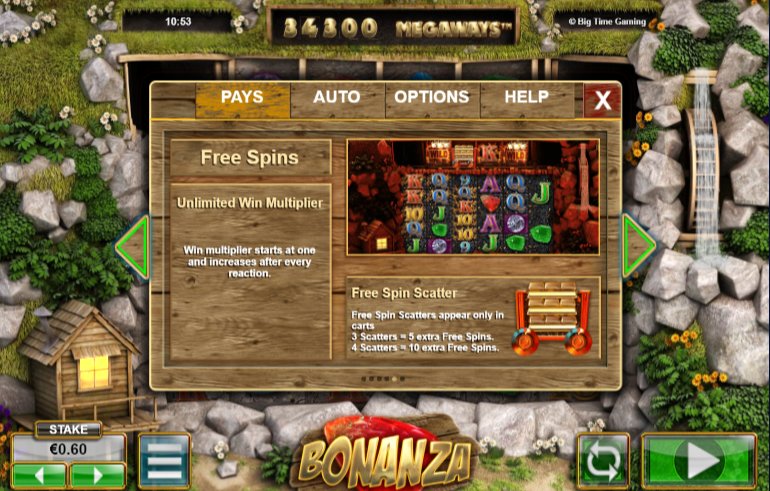 Bonus Game
Bonus option Carts is the presence of an additional reel that contains four cells. It is located horizontally above the playing field. Images in the cells do not drop out from top to bottom, as in a regular reel but from right to left.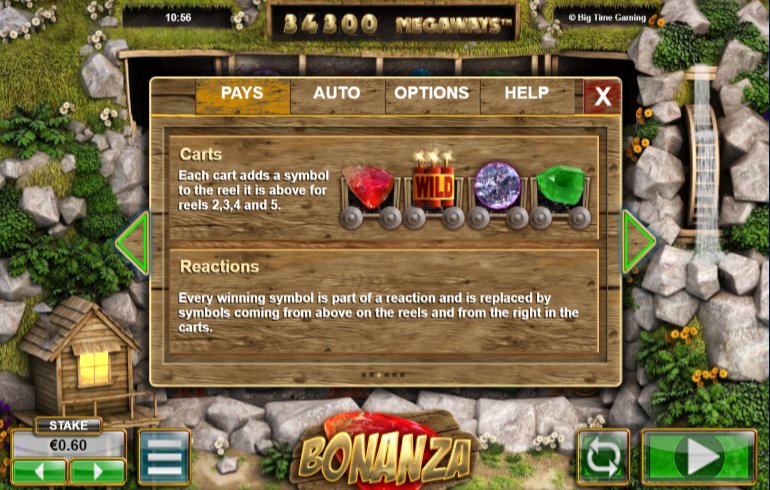 Bonanza is a video slot with high-quality graphics and a simple user interface. Winnings in the slot occur quite often, but they are small. Among the pluses, an additional horizontally located Carts reel, symbols with the cascading principle of dropping out, as well as a bonus round with free spins and additional multipliers can please every gambler a lot. Anyway, your luck is in your arms.