Game Elements
While playing the slot machine, you can find numerous fantasy characters looking really gorgeous. For example, high-value symbols — brave white-bearded dwarf, dragon, troll, goblin, and low-value ones — we mean various weapons that include a hammer, an ax, a helmet, and coins.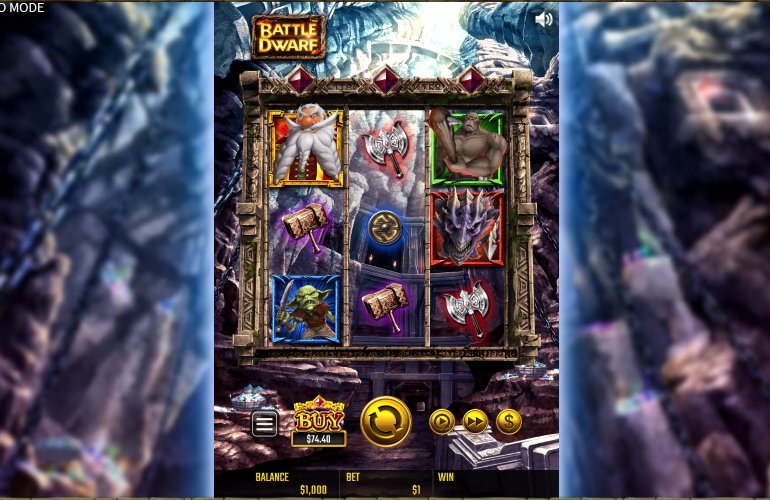 Battle mode
A battle symbol plays the role of scatter and when it lands on the reels, they are frozen and the Respin option is activated. If you receive three symbols like that in Respin mode, the battle mode will restart. By the way, you can purchase 3 battle symbols on the reels, as well as increase the bet using the Buy function. You can obtain up to 30 Free Spins — this depends on the symbols you are going to choose. These symbols are the following ones:
Attack;
Damage;
Attack x2;
Damage x2;
Win.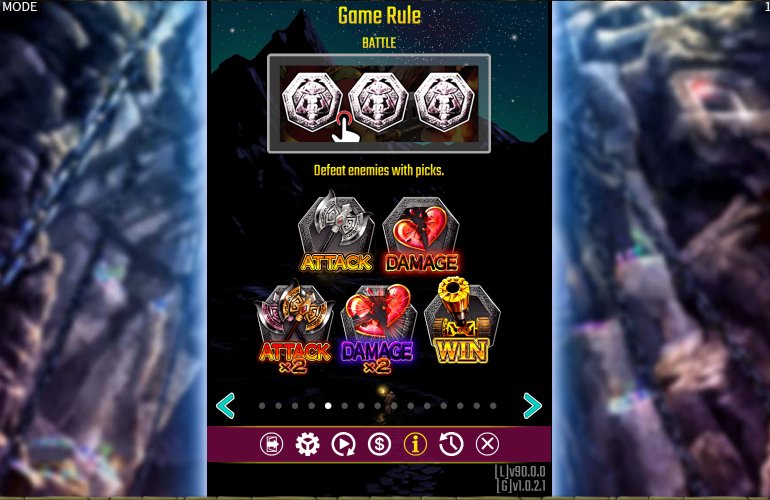 Elf Bonus Option
By clicking the big red button near to a beautiful elf, you will receive either a reward or a battle bonus and several additional spins.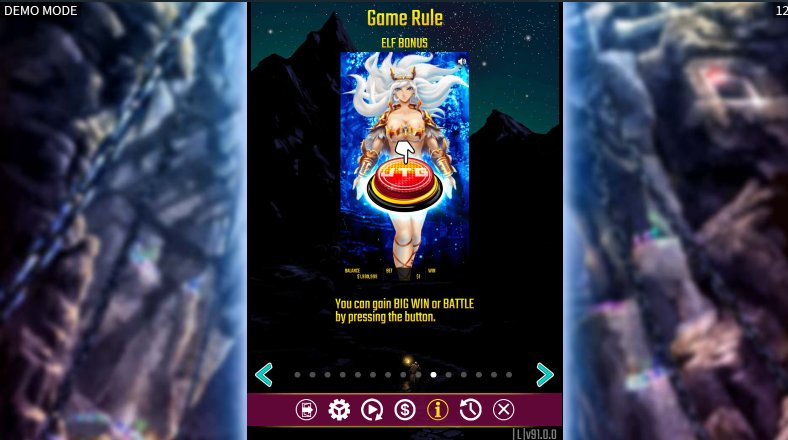 Treasure Rush
If you defeat the monster or choose Run to avoid the battle, you will launch the Free Spins mode called Treasure Rush. When three golden chests drop on the reels, you can receive about 10 Free Spins.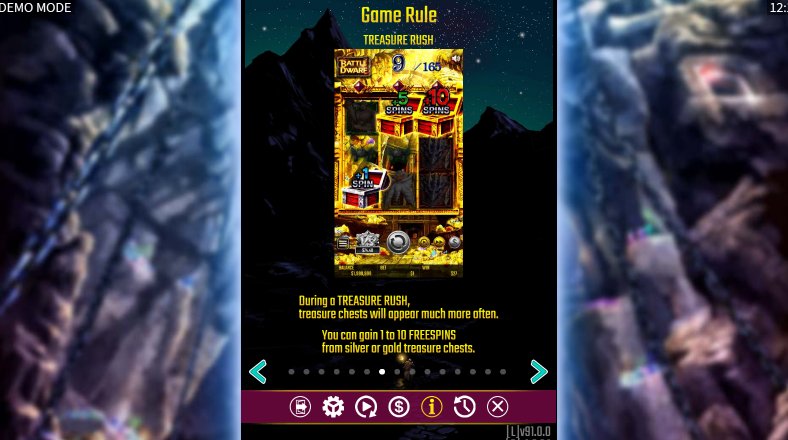 Ragnarok Mode
During this round, you will face only dangerous dragons on the reels. If the first battle with the dragon has already been confirmed as victorious. In other words, it is also confirmed that you can receive about 30 extra Free Spins.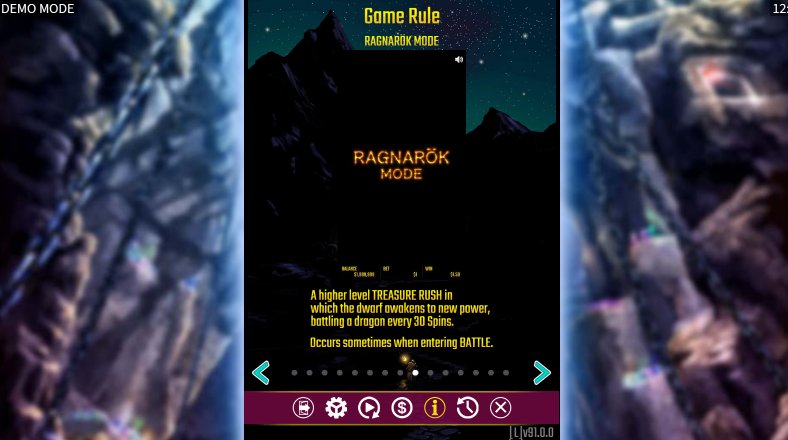 The Battle Dwarf video slot contains a lot of war elements that are not found in regular slots, so it is recommended for those who want to try something unusual during the playing process.
Within the gameplay, you can have a full-fledged battle that makes you forget that you are playing a slot, just like playing a war game. The graphics and sound are also very realistic, so try it out to make your own verdict! You may need to patiently play before entering the bonus round because there are only a few lines in the slot itself. However, as soon as you enter the bonus round, you can immediately gain great wins.